You're probably not going to find your web pages ranked at the top of Google results pages simply because you created awesome content and optimized it for search.
Why? Ads usually appear at the top of Google listings.
The first search engine result page (SERP) for the phrase "ecommerce platforms" delivers evidence showing how organic results often appear deep into the page because they're preceded by paid ads and other featured content.
In the age of mobile, traditional organic listings appearing "below the fold" are an even more serious challenge. Mobile users may need to scroll in a big way to actually discover organic results.
What do you do? You get out the credit card and invest in pay-per-click advertising.
You understand that. But that's not all you get from PPC. You generally get a formidable amount of competition and monthly charges that challenges you to pursue strategies to lower your monthly spend and increase your paid advertising ROI.
Brand keywords help keep your paid advertising costs in check
Many search engine advertisers hesitate to invest in ads featuring branded keywords. They often defend the stance by claiming when someone searches for their brand, they'll find an organic listing, so it's cost-free so why cannibalize organic listings?
It's true (usually). However, I make the case you should indeed make bidding on brand keywords a part of your strategy.
You control the page that a searcher lands on after they click your ad – not so with organic listings where Google decides.
Plus, when ads appear for brand keywords above organic listings they can produce an additional 20%-50% more clicks for the company. Given the low cost of brand keywords, this is a big win.
What are brand keywords?
Let's start by defining "brand keyword" or "branded keyword."
A branded keyword is a phrase that contains the company name or product names, and often, an additional phrase or modifier. Think "brand" plus your keyword.
For example, search "Shopify."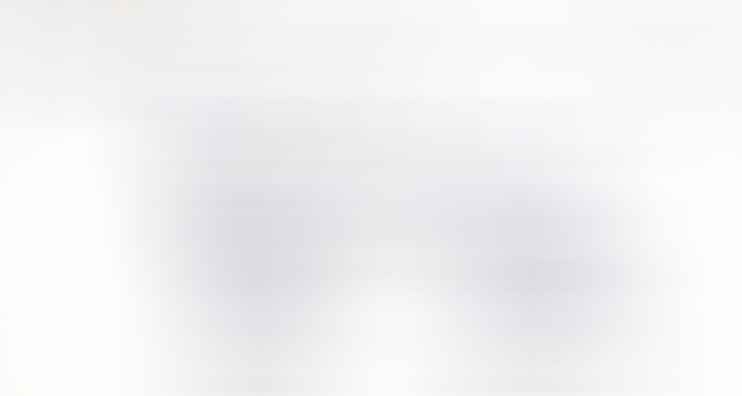 Extended branded keywords could include:
Shopify eCommerce
Shopify shopping cart
Shopify POS
Why run brand keywords in your Google search campaigns? Find the answers here for low-cost, high-performing #advertising campaigns.
Click To Tweet
Brand keywords are cheap.
Branded terms are low-hanging fruit in a PPC campaign for both Google search and display advertising. Cost-per-click (CPC) is usually discounted due to brand dominance and high-quality scores.
In many business categories, the costs of non-branded keywords are going sky-high. It's not uncommon to see CPCs for the most desirable phrases at $50 and up.
For branded keywords, you're likely to pay $0.50 to $5 per click. The actual costs will depend on the competition and your quality score. Quality score is an estimate of the quality of your ads, keywords, and landing pages.
Want to learn more about estimating your PPC costs?

Help yourself to a free eBook (no form) from ToTheWeb featuring "7 Factors for Calculating Cost Per Acquisition."
Brand keywords deliver strong conversion.
You're likely to enjoy strong conversion rates for your branded keyword ads. Those using your brand's name in their searches are familiar with your brand and often have intent to buy.
For those old enough to remember how we used to depend on the phone book, you might think of the search as a prospective buyer looking you up in the white pages—by name—rather than the yellow pages by category.
Data from Advanced Web Ranking shows CTR for branded keywords is much high versus unbranded searches.
Your cost-per-action for branded keywords will also be very low relative to non-brand where the average cost-per-action (CPA) or cost-per-lead (CPL) for IT & Services is a whopping $370/lead. 
Brand keywords dominate the search engine results page
It's often said, "The best offense is a strong defense." The idea applies in PPC ad buying as well. You take a strong offensive position by ensuring you control top positions in both organic and paid. You fend off competitors and affiliates to drive more traffic to your landing pages.
Note how ShortStack dominates the real estate of this SERP by owning the AdWords ad position and the organic results that follow.
Also, consider this psychological bonus: when a searcher finds a paid ad and organic listings (as above), they're bound to have a high degree of confidence in the brand. Click-through rates (CTR) are sure to be strong.
 A Google study found brands realize a significant lift in brand affinity, brand presence, and purchase intent when the brand appears in the top spot for both paid ads and organic results.
Smart strategies for using branded keywords
Here are some quick tips to best capitalize on your branded keywords ads and take control of the messaging and landing page experience:
Use your ads to promote different assets.
Create a variety of funnels or conversion flows using specific landing pages for each.
Setup A/B tests to compare conversion flows against each other and identify the highest converting offer.
Take advantage of PPC ad extensions for announcements and promotions.
PPC ad extensions can vastly expand the real estate your ad occupies and help searchers quickly find precisely what they're looking for. Plus… you don't pay anything extra to use them.
Many happy "returns"
I published this article to help you understand an efficient way to invest in pay-per-click advertising.
But I want you to realize efficiency across all your campaigns and turn dimes into dollars. And so I've developed a tool to enable you to easily calculate the cost of your PPC ad campaigns.
I call it the "ROAS" tool—ROAS meaning "Return on Ad Spend." CLICK HERE to measure the efficiency of your ad campaigns with our free tool.
AI Consulting and Training
Master today's most effective productivity tools.
ToTheWeb ensures your route to capitalizing on the immense power of AI is fast and efficient. Our AI consulting and training programs will quickly enable your marketing team to adopt solutions to optimize operations and boost performance.
Learn about our generative AI and ChatGPT consulting and training programs