Rave Reviews from Our Clients
ToTheWeb's search marketing experience has created highly measurable results for our clients increasing their lead opportunities and growing profits.
We hired Rosemary and her team at ToTheWeb to provide keyword research and search engine optimization training. Rosemary took all the complexities of optimizing and boiled it down to a strategy we could apply to our relaunch at Versaic. She far exceeded our expectations in terms of the depth and breadth of the knowledge she shared, and the enthusiasm with which she shared it. Rosemary is a true professional and a joy to work with!
Barbara Rice Marketing Executive and Strategist, B Rice Consulting
"Rosemary, and her agency ToTheWeb, have had a greater, positive impact on both our business and my approach to digital marketing than anyone else I have ever dealt with.
She is a wonderful mix of strategic and tactical. Pointing everything in the right direction and outlining the small steps that you need to get there.
She has an incredible capacity for work and continuously proves her value to us in a straightforward way with demonstrable results. I couldn't recommend Rosemary more highly."
Andrew Cox Vice President, Digital Marketing and Operations, ACI Worldwide
I've rarely met anyone with the amount of passion and energy in which Rosemary tackles each project.
She's an expert in the area of Search Engine Marketing and she applies her knowledge in a pragmatic, logical fashion.
I highly recommend Rosemary (and ToTheWeb) for her search engine marketing expertise.
I'm very impressed!

Sue Bowman Sr. Direct,or, Web Strategy & Marketing, Polycom
"Rosemary brings a deep level of digital marketing and paid advertising/SEO experience to my company as a strategic consultant. She continues to stay on the cutting-edge of technology, and is constantly working to analyze, optimize and deliver high-impact results. Even more, she is a delight to work with on a day-to-day basis and has become an extension of my marketing team."
Michael Kovacs Senior Vice President of Marketing and CMO, Direct Surety
I worked with Rosemary for over a year to implement a complete redesign of our SEO strategy and website. She brought an incredible depth of knowledge around SEO approaches and techniques, which combined with her ability to drive and coordinate all elements of the project lead to amazing results driving awareness in our brand and generating quality sales leads.
Measurable results include a 150% increase in total visitors, a 2,000% increase in Google "Top 30" positions for key words and a 200% increase in downloads. Rosemary is one of the most capable and results oriented consultant that I have worked with and is highly recommended
Jeffrey Serlin Director, Product and Industry Marketing
Rosemary is very motivated and enthusiastic about the work that she does. She works hard to understand the nuances, challenges and benefits of your business and is very capable of translating that knowledge into improvements and progress.
Rosemary and her team have created a solid foundation for our web sites consisting of technical, configuration, copy and layout changes which have significantly increased our organic search engine referrals.
You would be hard-pressed to find anyone more passionate or knowledgeable about search optimization and marketing.
Karen Mason Digital Marketing, Web Marketing, Meru Networks
Rosemary and her firm, ToTheWeb, have had a huge, positive impact on our web traffic and, more importantly, resultant lead generation.
Her assistance has played a large part in significant gains in web-based lead generation (e.g., 85% increase in web leads in a single year).

Keith Crosley Director, Corporate Communications
I hired Rosemary and ToTheWeb nine months ago to work with me and Omni-ID on web strategy, SEM/SEO and online marketing. Since hiring Rosemary, our website visits have increased over 80% and our leads have increased over 70%. We are consistently coming up in the top 10 search results for our keywords, and outranking our competitors (by a mile).
Hiring ToTheWeb is one of the BEST business decision I have ever made. Her depth and breadth of understanding of website usability, search and integration of social media is second to none.

Margie Kriebel Vice President Marketing, Omni-ID and Meru Networks
Rosemary Brisco and her team at ToTheWeb have been driving Polycom's paid search campaign in North America for several years. During that time Polycom received excellent service and fast turnarounds on requests.
ToTheWeb has been a trusted advisor to Polycom, effectively managed PPC campaigns, and improved conversion rates – all of which led to positive results.
Lana K. Moore Direct Marketing Director at Polycom
I hired ToTheWeb in 2009 to manage Polycom's Google AdWords Paid Search Campaign. In our first quarter working together we saw significant improvements in conversion costs and conversion rates.
Rosemary and her team have been relentless about using best practices, conducting multiple testing scenarios and providing new ideas to drive conversions and leads.
There are very few agencies that will give you this type of attention and responsiveness.
Justina M. Allen Senior Manager, Marketing Advisors, Polycom
Meru hired ToTheWeb to manage our SEO and paid search advertising programs. Their SEO team worked relentlessly to help us achieve higher rankings in the search engines and their work paid off many times driving more visitors to our corporate site and generating more leads.
Their search engine marketing team was successful in designing successful campaigns that delivered more leads for half the cost than in prior years. Their expertise and support in all aspects of paid search was invaluable to our marketing efforts.
Christine Dumery Director, Marketing Communications, Meru Networks
"At Concentric we have found ToTheWeb to be virtually indispensable.
We are working with them on a large variety of projects, including search engine optimization, website visitor conversion, pay-per-click advertising campaigns, CRM and customer messaging.
ToTheWeb is focused on results and tracks and reports on everything that is extremely helpful in analyzing results. We have found that everyone at ToTheWeb is talented, responsive, hard working and easy to work with. We highly recommend them!"


Melody Appleton Director, Marketing Concentric Brand, XO Concentric
ToTheWeb conducted a technical SEO audit for our website and what we learned was amazing; while we had built an awesome site for visitors we hadn't considered the search engines.
We now have the clarity and focus on what we need to do next with our website and content to boost sales through Google.


Namson Tran Director of Digital Business & Operations, vArmour
Thank you for all your help and hard work in creating the new Paymo website. We are very pleased with the results and I would be happy to recommend you to others based on this very positive experience.

Paul McQuire Chief Executive Officer, Paymo
Rosemary and her firm, ToTheWeb, make a significant impact on web traffic and lead flow.
I have worked with ToTheWeb to create advertising campaigns in Google and over the past year, I've witnessed her thorough understanding of search marketing and what it takes to get visitors to convert.
Zahra Ardehali Digital Marketing and Demand Generation Executive
"We hired ToTheWeb to work with our client, Golden Gate University and all stakeholders at the university (including the CTO) were really impressed with their work.
ToTheWeb has the exceptional skill of communicating a complex concept with ease and clarity. Her proposals are easy to understand, you know exactly what you're paying for, and she never misses a deadline."
Rosemary has always been the go-to person for all things related to the web. After attending an incredible seminar of hers years ago, I resolved that I wanted her to do my web site (www.connellycom.com).
She and her team are top-notch professionals who are creative and innovative while also solid business thinkers.

Sue Connelly Marketing & Social Media, KIT List Founder (KITlist.org)
"Rosemary, you are a great professional with infinite patience. I did not know how little we knew about marketing our business and the development of the website was indeed a great way to get focused."
Mike Watanabe President, Energy Experts International
"From the first meeting, we knew that we were working with a team who could get the job done. Your response time was almost instantaneous and to think that we got all this on our budget."
Heidi Sodos Director, Sales & Marketing, ExecuStaff
Our Clients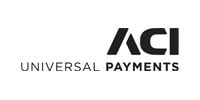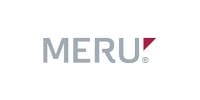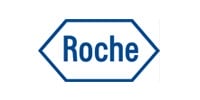 Note: Some of the companies listed above are past clients and their current websites may not reflect the services we performed for them. Copyright for client companies is retained by those companies.