The SEO world welcomed Google Analytics Universal to the fray in 2005. We'll bid it farewell in 2023.
GA4 (Google Analytics 4) has arrived. GA Universal stops collecting data July 1, 2023.
You may not like the idea you now need to make the switch, but if you're serious about search marketing, you're likely to love GA4. A ground-up remake of its predecessor, the new GA4 platform collects both website and app data to deliver the insights you need to better understand the customer journey.
Table of Contents
---
Now's the time to setup GA4
You'll find the prompt above when you sign into GA Universal. Also, all data in your current GA Universal account(s) will disappear at this year's end.
I highly recommend you set up GA4 now because:
In Google's words, "The earlier you migrate, the more historical data and insights you will have in Google Analytics 4."
You'll have an ample amount of time to learn how to take advantage of the new platform's features and benefits.
GA4 setup is easy
Google provides a setup assistant to make it easy to connect your GA4 property to your GA Universal property. It will transfer some of the same basic features from your Universal Analytics property, such as goals and Google Ads links. Google offers the following tips for getting setup:
Consider account structure: You can skip this step if you have one website and/or one app.
Create a GA4 property and data stream: It's easy. Use the GA4 setup assistant.
Collect website and app data: This step is required if the GA4 Setup Assistant couldn't reuse your tags.
Turn on Google signals: This low-effort task enables enhanced remarketing and reporting.
Set up conversions: You can setup your conversion manually or use the simple goals migration tool.
Add users: You can use a Google tool or add users manually.
Google is constantly being updated – follow the enhancements here.
GA4 offers a huge leap forward
Google is not simply an update but a completely new approach to analytics. The key difference lies in its measuring models. Your analytics has always been based on a session-based data model, which is getting the boot.
With GA4, you'll now rely on an event-driven data model to track user behavior. Every hit is an event. GA4 offers four events categories:
GA4 is much smarter
The analytics platform you've been relying on for decades didn't use machine learning. GA4 does. It enables you to:
Also, Google plans to continue to add new forecasts so you can adjust your strategies to increase ROI based on the insights it provides.
GA4 offers cross-device reporting
Up until now, our Google Analytics relied on session-based tracking. Interactions were recorded over a given timeframe.
GA4 uses event-based tracking to track a user's journey across both websites and apps from their first touch to conversion. It takes into account individual users who interact with your website instead of the devices and the browsers they use to give you a better understanding of how touchpoints, sessions, and interactions are connected.
Learn more about GA4 features in these great articles:
You'll get a new menu (and challenges)
A quick look at the menu suggests things have changed. GA4 is an all-new beast. You should expect significant changes.
Most importantly, everything is now an event.
You won't have comparison worthy year-over-year data until you've been on the new platform for one year.
Bounce rate is calculated differently based on the new "engagement rate" metric. (It's no longer called bounce rate)
You'll employ data modeling to help fill the data loss gaps by users opting out of any cookies.
A few experts quoted in an article on Search Engine Journal impress upon the point that GA4 won't be as user-friendly for those who dabble in analytics. Out of the gate, the platform caters more to analytics professionals.
To guide our clients with this transition, ToTheWeb customized our GA4 menu by re-organizing the out-of-the box GA4 reports into similar groupings to GA Universal. This re-structured menu takes the new GA4 reports and organizes them in a more familiar way.
Customize your Reports
To get up to speed with GA4, we recommend removing many of the default columns that make analyzing data complicated. After getting familiar with the interface and functionality you can add other data such as first visits, first opens, new users, ecommerce data, and more.
Reports snapshot
The snapshot which provides your overview report is easy to customize. Look for these icons.
GA4 offers editing tools to easily customize your reports snapshot based on your business goals.
Channels report
Google has made it easy to add and remove columns. In this snapshot—a channels report in the ACQUISITION section—we have reduced the default columns from nine to six to reduce the data clutter.
Events
When you add GA4 code to your site, it will automatically set up standard events that you can customize. GA4 records everything as an event to measure visitor behavior, including:
pageviews
downloads
video plays
clicks
purchase
view search results
Google offers concise instructions to set up events and use event parameters to collect additional information how users interact with your website and app.
Enhanced measurement events are automatically tracked
GA4 automatically tracks numerous actions—without the need to customize or code:
Scrolling
Outbound clicks to other websites
Site search queries entered into on-site search
Video engagement of people watching embedded YouTube videos
Files downloads
Form submissions
Is Scroll Data a good metric?
It can be but there are issues with this metric.
It is diluted by massively varying page length (X% of a short page is way different than X% of a very long page),
AND, commingling mobile & desktop – where % calculations are way different – makes much of this data not very useful as this example illustrates.
What Is Scroll Data? GA4 measures a scroll event as "the first time a user reaches the bottom of each page (i.e., when a 90% vertical depth becomes visible).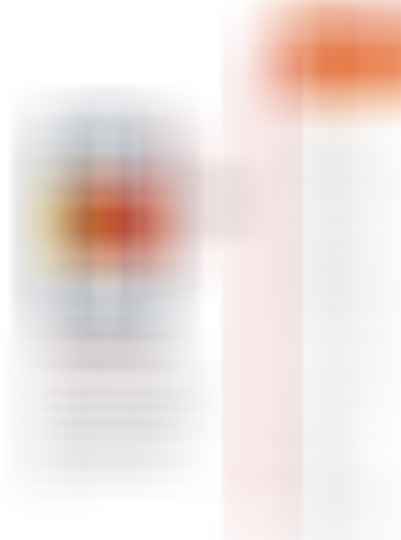 How GA4 calculates engagement
Engagement is measured from events and conversion data. An engaged session is defined as:
User is on the site more than 10 seconds, or
Views more than one page, or
Triggers a conversion event
GA4 also measures engagement by:
Engagement rate: Engaged sessions/total number of sessions
Engaged sessions per user: Number of engaged sessions/total users on your site and mobile apps
The report above reveals engagement rate, engaged sessions per user as well as additional relevant engagement data.
What to shoot for with Engagement Rate
You can also look at engagement rates across traffic sources, as Orbit Media demonstrates in its engagement rate guide.
All-new conversions functionality
In the past, GA enabled you to set goals to monitor conversion. In GA4, goals are gone and the process of conversion configuration has been redefined. Now, with a platform based on events, it becomes your job to indicate which events should be reported as conversions. Note, however, a number of predefined conversions are built-in.
Above are event-based conversions from ToTheWeb's account.
How do you set up GA4?
Log in to your Google Analytics account and click on the "Admin" button.
In the "Property" column, click on the "+ Create Property" button.
Select "Web" as the platform and enter the name and URL of your website.
Select "Google Analytics 4" as the property type and click "Create".
Once the property is created, add the provided tracking code to your website, either by editing the HTML code of your pages by using a plugin or tag manager.
Wait for the data to start flowing into your GA4 property. This can take up to 24 hours.
Once you see data, start exploring the GA4 reports and setting up custom measurements, conversions and audiences.
How to migrate—without getting a migraine
Okay, you need to make the move. Here you go…
First, replicate data from your Universal Analytics (UA) property. Do so for:
The reports you use most frequently
Events that track visitor behavior
Goals that track success
Filters that block internal traffic
I also recommend you:
Use Google Tag Manager (GTM) when installing GA4
Connect Google Search Console data
Identify GA Universal reports to archive as they will disappear at the end of this year.
You can download data using Google's migration API, however, if you're not technically inclined, consider using a single spreadsheet to house your data. We recommend downloading the past two years of GA Universal data.
When pulling your historical data select your most important reports and then:
Use the comparison feature for Y/Y for each downloaded report.
Select "All Conversions" in the Acquisition report. You can download conversions separately.
Ensure you have the all rows of data – Google shows the top 10 by default and you'll want all rows with >10 page views.
In your Excel file, create an Overview sheet with pivot tables to easily compare data.
Want help?
Here's an example Excel file we created for our own data. You can use this format to organize your own GA Universal historical data. (download Excel file)
Following is a 53-minute "Deep Dive" webinar presented by Kyle Akerman and myself. Kyle is a digital analytics expert and delivers consultations to help small marketing teams get more insights from less data.
Book a free GA4 consulting session with Kyle.
→ It's Time to Move to GA4 Today!
While you're here: