What Makes an AWESOME Blog Post? One that Continues to Deliver a Steady Stream of Traffic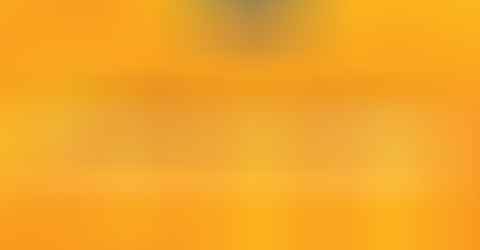 Blogs are the fastest way to expand your digital footprint. But not all blogs are created equal.
What makes an awesome blog post—a post that keeps generating traffic month after month? It's a matter of looking at the data. Our Quick Wins guide will help you get started writing blog posts that continue to deliver traffic long after launch.
What we're up against: Over 2 million blog posts are published daily.
Look at Past Performance First
A Google Analytics review will tell you if a blog post is performing with suitable awesomeness. Look at your traffic graph for longevity trends. They tell the most important story.
Most posts show a traffic trend similar to Figure 1. Notice that the blog post attracts some initial interest after its launch but peaks early and then flatlines. In contrast, the blog shown in Figure 2 continues to generate steady meaningful traffic over the life of the post.
This is the awesomeness we seek.
Here's how to find the data: Find your top blog and set your date range from the launch date to the current date. From within Google Analytics, follow this Google navigation path in the left rail to see data: Behavior > Site Content > All Pages.
What's to be done? Consider these critical elements when writing and or reviewing your awesome blog:
#1: Does the blog address a problem or answer questions that your customers' may have?
What do you want visitors reading the post to know?
Why is it important and relevant to your audience?
Why is it important and relevant to them NOW?
Are you reaching the right audience?
#2: Does the blog suggest the author is an authority on the topic?
Does the post offer in-depth, valuable and or unique information demonstrating mastery of the subject matter?
Has the author gone to the effort to research facts and data?
Has the author added elements like video, quotes, etc., which can improve engagement?
Identify questions where there is an opportunity for you to write the best answer. Then, create the most authoritative and comprehensive answer you can.
Steve Rayson, BuzzSumo
Learn What Makes an AWESOME Blog Post - One that Continues to Deliver a Steady Stream of Traffic. Get the Checklist Click To Tweet
#3: Does the blog focus on a single page topic?
Pick a single topic or theme to blog about; tightly themed content generates more organic traffic than blogs targeting multiple topics/themes within one page.
Be sure to include important keyword variations for your topic/theme
This exercise might help: Take the keyword phrase the page is optimized for and do a Google search for that phrase. What are the topics the top 10 search results about? Does your post do a better job of addressing the problem in question than these top 10 posts?
#4: Is the blog search engine friendly – will it rank in Google?
What keywords have been used in the post?
Do the keywords accurately reflect the theme or topic?
Are keywords used in the file name, headings, title, meta data?
Not sure where to start in selecting the right keywords for your blog? 
Start by selecting keywords based on:
Keywords used when describing a problem.
Topical relevance: Keywords associated with your topic that typically co-exist on top-ranking pages.
User intent – are visitors likely to convert?
Search volume and competition– do buyers type or speak these words in Google?
Related phrases: variations and synonyms
#5: What type of content is it – will it deliver traffic month after month?
There are numerous types of blog posts; news stories which tend to have a short relevant life, a perspective or opinion piece which may or may not have longevity, and "evergreen" content such as educational material that will have a long shelf life.
If you want a post that delivers over and over, opt for evergreen content that does not become dated.
Long-form content (1,000 words or more) often performs better and generates more shares that shorter-form content.
Great content creates more links: blogs can be a great source of inbound links and more links boosts search ranking opportunities.
#6: Is the post easy to read and scan?
Does it use bullet points and graphics?
Does it break up long paragraphs and use sub-headings that contain keywords?
Is the text color dark enough to be easily read?
The average visitor will quickly scan a web page and read less than a third of the text. The takeaway? People don't read word-for word. Adapt your blog to the way people read.
#7: What do you want visitors to do after they have read this content?
Does it include a strong Call-to-Action (CTA) that people will see?
Is it easy to share on social sites?
Blog posts are notorious for having high bounce rates and single-page views on a site. Improve engagement by adding a relevant, visually appealing download or action.
See a sample of a blog post with a Call-to-Action and easy social sharing capabilities.
#8: Can the post be repurposed?
It typically takes a big effort to produce an awesome blog post. Be sure to reap the maximum value by finding ways to leverage the content. Does your blog lend itself to repurposing into a:
Audio makes it super-easy for people to consume your blog content. Using VoxSnap.com to narrate our blog posts, we learned we could publish our blogs as podcasts, in lots of places:
They are available in your iTunes channel
With Amazon's Alexa, just tell Alexa to play ToTheWeb
If you drive a Tesla, we're now live on TuneIN – Tesla's own entertainment system
Audio versions are available each blog post, and
Embed our podcasts into our LinkedIn/Medium posts.
#9: How does the post perform on mobile devices?
Does your post look correct on mobile devices?
Are images relevant or simply a distraction?
Is the page fast loading: less than 3 seconds?
Take the speed test: tools.pingdom.com
Download the Awesome Blog Content Presentation Slides
#10 Track your Blog's activity with our template. It's a shareable location for ideas and activity that your team can utilize.
The template can act as a checklist of blog elements such as content mapping to target audience, long-tail keywords, best day-of-week post schedule, calls-to-action and tagging strategy.
(Link to Template in Google Drive)
Generate more traffic for your blog by following this simple checklist.
Try it yourself and send us your results!
AI Consulting and Training
Master today's most effective productivity tools.
ToTheWeb ensures your route to capitalizing on the immense power of AI is fast and efficient. Our AI consulting and training programs will quickly enable your marketing team to adopt solutions to optimize operations and boost performance.
Learn about our generative AI and ChatGPT consulting and training programs